Edie & Associates
P 780-488-3030
F 780-488-3310
Toll Free 1-888-470-3030
100, 14964 - 121A Avenue
Edmonton, Alberta T5V 1A3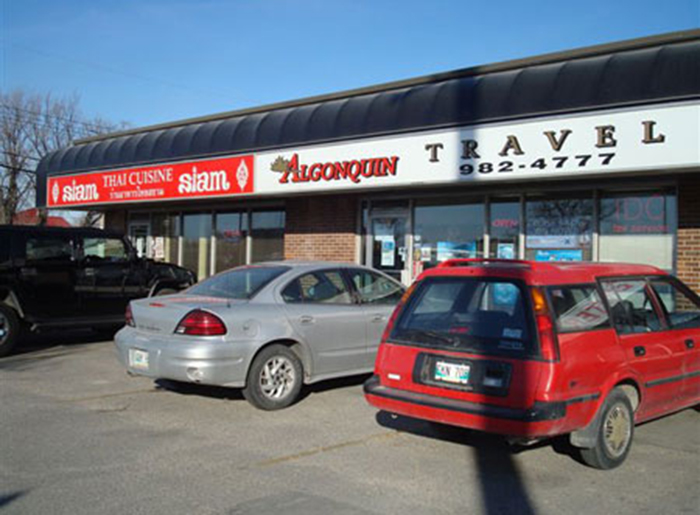 Located in the Riel Park section of Southeast Winnipeg, St. Anne's Road, a major connector to downtown and a collector zone for neighbourhood services, 595 St. Anne's Road is ideal for a variety of commercial and retail businesses.
The 23,775 sq. ft. single story building houses a mix of occupants including: Canada Post, restaurant, travel agency and financial services.
Plenty of store front parking for clients is available and the strip mall also has a parking area for overflow and staff use.